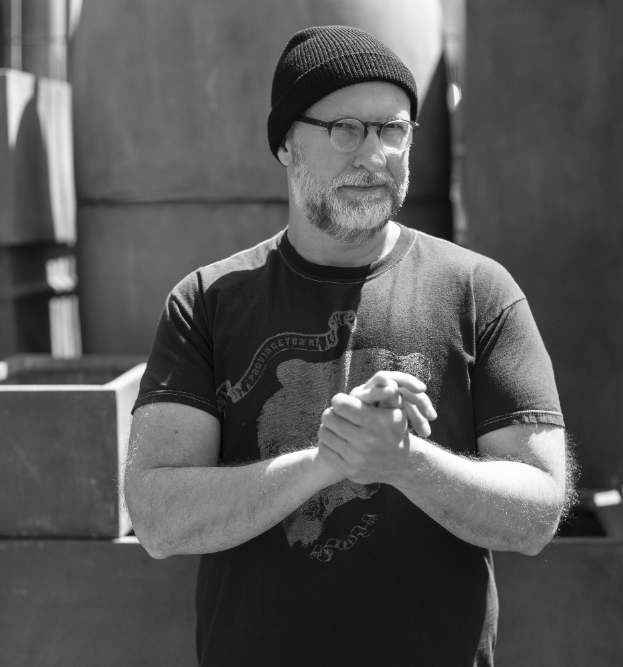 BOB MOULD
ANNOUNCES THIRD DISTORTION VINYL BOXSET & DISTORTION: THE BEST OF 1989-2019 CD/LP COMPILATIONS
7LP DISTORTION: 2008-2019 BOX RELEASED APR 16th ON DEMON
WATCH THE TRAILER HERE:
https://youtu.be/FGlqxfWHR-4
DISTORTION: THE BEST OF 1989-2019 2LP, 2CD, 4CD + DIGITAL ALSO OUT APR 16th ON DEMON
On April 16th, 2021, Demon Music Group will continue their year-long Bob Mould reissue campaign with Distortion: 2008-2019, the third of four vinyl boxsets chronicling the solo career of the legendary American musician. It follows hot on the heels of October's 8LP Distortion: 1989-1995 boxset, which took in Mould's early solo outings as well as his records with the much-beloved Sugar, January's 9LP  Distortion: 1996-2007 boxset continuing through the next steps in Mould's solo career and his outings as LoudBomb and Blowoff, and the 24CD Distortion: 1989-2019 box, which covers the entirety of his post-Hüsker Dü output up to 2019's Sunshine Rock.
Distortion: 2008-2019 follows Mould through a number of standout records that include some of his most celebrated work – collected here are District Line (2008), Life and Times (2009), Silver Age (2012), Beauty & Ruin (2014), Patch the Sky (2016) and Sunshine Rock (2019), as well as a bonus disc Distortion Plus: 2008-2019, which features Mould's collaborations with Foo Fighters and Butch Walker plus the 2019 single 'I Don't Mind'. It comes pressed on clear vinyl with an etched B-side.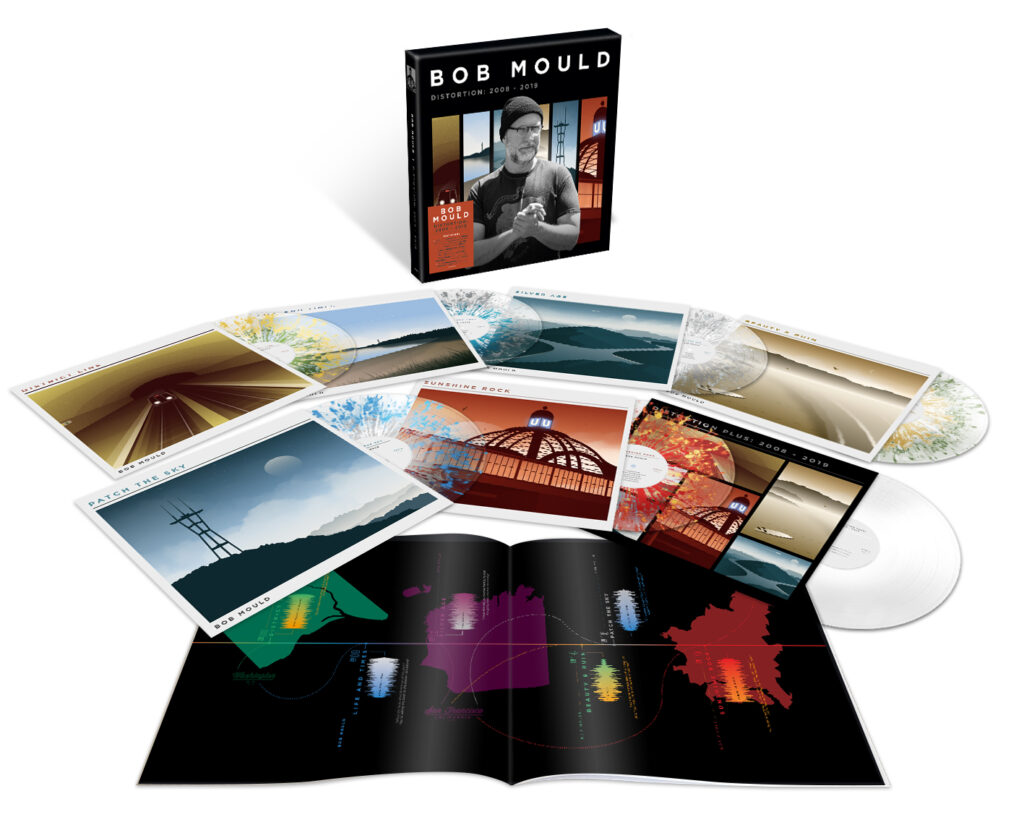 As with the previously released boxsets in the Distortion collection, each album in the set has been mastered by Jeff Lipton and Maria Rice at Peerless Mastering in Boston and is presented with brand new artwork designed by illustrator Simon Marchner and pressed on 140g clear vinyl with unique splatter effects. The boxset includes a 28-page companion booklet featuring liner notes by journalist Keith Cameron; contributions from J Mascis and Shirley Manson; lyrics and memorabilia.
Watch a new trailer for the boxsets here: https://youtu.be/FGlqxfWHR-4
Meanwhile, also seeing release on April 16th via Demon are 2LP, 2CD and 4CD Distortion: The Best of 1989-2019 compilations – the first career-spanning compilations of Mould's solo recordings, all of which were compiled by the man himself. Gathering 24 tracks (2LP), 32 tracks (2CD) and 73 tracks (4CD) respectively, the sets collect the cream of the main Distortion boxes and offer a fascinating glimpse of a musician at the vanguard of his field for over four decades. The 2CD edition also includes a 16-page booklet with a new essay by Cameron and artwork by Marchner, while the 4CD version comes with a 32-page companion that includes all of the above alongside a foreword by Fred Armisen and contributions from Richard Thompson, Bethany Cosentino and Shirley Manson. Both compilations will also be available digitally via all DSPs and iTunes. The audio on the Best Ofs has been mastered by Jeff Lipton and Maria Rice at Peerless Mastering in Boston.
"It's called Distortion because it describes the music and it fits the world we live in," says Mould of the boxsets. "In this new age, everybody shares their life in real time. But I'm not done yet. If I didn't have a constantly active career, this anthology might feel like the proverbial dirt landing on top of my coffin — though somehow I seem to be able to crawl my way out of the dirt every time!"
As Cameron offers:
"In 1989, Bob Mould was already a renowned figure, thanks to his trailblazing work with Hüsker Dü: the Minneapolis trio which refracted '60s pop melody through the discord of hardcore punk, creating a new language that Pixies and Nirvana would subsequently teach the world to sing. With his debut solo album Workbook, however, Bob Mould amazed his audience with its pastoral beauty and contemplative tone.
"It would be the first in an ongoing series of artistic transformations, each profoundly shaped by Mould's sensitivity to his environment. In 1992, he formed Sugar, a band whose debut album Copper Blue earned both critical plaudits and a long overdue popular dividend. Just three years later, with Sugar at its commercial peak, Mould ended the band and made a self-titled solo record mapping the most nakedly personal path down a road already hallmarked by unsparing self-expression. He shocked then confounded fans by announcing his retirement from rock music in 1998 and re-emerging in the new century as an experimental electronica artist and successful DJ, whose club night Blowoff became a phenomenon across the US. By the end of the '00s, Mould had found a harmonious accommodation between his musical selves, and in 2012 released the catalytic Silver Age, made with his latest power trio configuration, and heralding a resurgent decade. A succession of albums up to 2019's Sunshine Rock followed, each one a real time/real life distillation of fearless artistic vision and a master craftsman's skill."
The 7LP Distortion: 2008-2019 boxset and Distortion: The Best of 1989-2019 2LP, 2CD and 4CD compilations are all released Apr 16th, 2021, via Demon Music Group. The 24CD Distortion: 1989-2019, 8LP Distortion: 1989-1995 and 9LP Distortion: 1996-2007 boxsets are all available now. 
---
Pre-order:
Pre-order Distortion: 2008-2019 here: smarturl.it/DistortionVinyBox3
Pre-order the Distortion Best Of sets here: smarturl.it/DistortionBestOf  (Europe only –  unavailable at retail outlets in North America and Australia due to territorial licensing restrictions)
---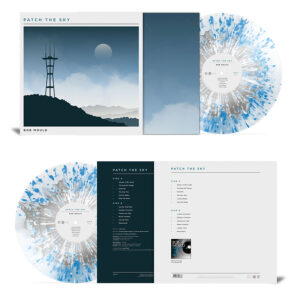 There is an indies only exclusive available, limited to 750 worldwide, featuring a signed screen print by designer Simon Marchner and Bob. Check out the links below. Released 16th April 2021.
Pre-order the Distortion: 2008-2019 7LP Splattered Vinyl Box Set smarturl.it/DistortionBox3US
Plus some other outlets here:
Record Store Day – https://recordstoreday.com/UPC/5014797903623
Angelo's CDs & More – https://shop.angeloscds.com/UPC/5014797903623
Armadillo Music – https://armadillomusic.com/AdvancedSearch?search_term=bob+mould&submit=Search&format=Vinyl
Cactus Music – https://shop.cactusmusictx.com/AdvancedSearch?search_term=bob+mould&submit=Search&format=Vinyl
Central Square – https://centralsquarerecords.com/AdvancedSearch?search_term=bob+mould&submit=Search&format=Vinyl
Culture Clash – https://store.cultureclashrecords.com/AdvancedSearch?search_term=bob+mould&submit=Search&format=Vinyl
Culture Shock – https://store.cultureshockshop.com/AdvancedSearch?search_term=bob+mould&submit=Search&format=Vinyl
Daddy Kool Records – https://daddykool.com/AdvancedSearch?search_term=bob+mould&submit=Search&format=Vinyl
Darkside – https://darksiderecords.com/AdvancedSearch?search_term=bob+mould&submit=Search&format=Vinyl
DBS Sounds – https://dbssounds.com/AdvancedSearch?search_term=bob+mould&submit=Search&format=Vinyl
Deadtech Records – https://deadtechrecords.net/AdvancedSearch?search_term=bob+mould&submit=Search&format=Vinyl
Dearborn Music – https://dearbornmusic.net/AdvancedSearch?search_term=bob+mould&submit=Search&format=Vinyl
Down In The Valley – https://downinthevalley.com/AdvancedSearch?search_term=bob+mould&submit=Search&format=Vinyl
Dr Music – https://drmusic123.com/AdvancedSearch?search_term=bob+mould&submit=Search&format=Vinyl
Easy Street – https://easystreetonline.com/AdvancedSearch?search_term=bob+mould&submit=GO
Electric Fetus – https://electricfetus.com/UPC/5014797904996
Electric Underground – https://electricundergroundstore.com/AdvancedSearch?search_term=bob+mould&submit=Search&format=Vinyl
Everybody's Records – https://everybodysrecords.com/AdvancedSearch?search_term=bob+mould&submit=Search&format=Vinyl
Exile On Main – https://exileonmain.com/AdvancedSearch?search_term=bob+mould&submit=Search&format=Vinyl
Finders Records – https://findersrecords.com/AdvancedSearch?search_term=bob+mould&submit=Search&format=Vinyl
Fingerprints Music – https://shop.fingerprintsmusic.com/AdvancedSearch?search_term=bob+mould&submit=Search&format=Vinyl
Gallery Of Sound – https://galleryofsound.com/AdvancedSearch?search_term=bob+mould&submit=Search&format=Vinyl
Hollow Bone – https://hollowbonerecords.tuneportals.com/AdvancedSearch?search_term=bob+mould&submit=Search&format=Vinyl
Horizon Records – https://shop.horizonrecords.net/AdvancedSearch?search_term=bob+mould&submit=Search&format=Vinyl
Ignition – https://ignitionmusic.net/AdvancedSearch?search_term=bob+mould&submit=Search&format=Vinyl
In Your Ear – https://iye.com/AdvancedSearch?search_term=bob+mould&submit=Search&format=Vinyl
Indy CD & Vinyl – https://shop.indycdandvinyl.com/AdvancedSearch?search_term=bob+mould&submit=Search&format=Vinyl
Main Street Music – https://mainstreetmusicpa.com/AdvancedSearch?search_term=bob+mould&submit=Search&format=Vinyl
Purple Dog Records – https://purepoprecords.com/AdvancedSearch?search_term=bob+mould&submit=Search&format=Vinyl
Record Archive – https://shop.recordarchive.com/AdvancedSearch?search_term=bob+mould&submit=Search&format=Vinyl
Record Exchange – https://shop.therecordexchange.com/AdvancedSearch?search_term=bob+mould&submit=Search&format=Vinyl
Red Yeti Records – https://redyetirecords.com/
Salzers – https://store.salzers.com/AdvancedSearch?search_term=bob+mould&submit=Search&format=Vinyl
Schoolkids – https://schoolkidsrecords.com/AdvancedSearch?search_term=bob+mould&submit=Search&format=Vinyl
Streetlight – https://streetlightrecords.com/AdvancedSearch?search_term=bob+mould&submit=Search&format=Vinyl
The Great Escape – http://thegreatescapeonline.com/UPC/740155727239
The Groove Nashville – https://shop.thegroovenashville.com/AdvancedSearch?search_term=bob+mould&submit=Search&format=Vinyl
Trax on Wax – https://shop.traxonwaxrecords.com/AdvancedSearch?search_term=bob+mould&submit=Search&format=VinylTunes
Tunes – https://tunesonline.net/AdvancedSearch?search_term=bob+mould&submit=Search&format=Vinyl
Twist and Shout – https://shop.twistandshout.com/AdvancedSearch?search_term=bob+mould&submit=Search&format=Vinyl
UHF Records – http://uhfrecords.tuneportals.com/UPC/5014797904996
Vintage Vinyl – https://vintagevinyl.com/UPC/5014797904095
Waterlook Records – https://waterloorecords.com/AdvancedSearch?search_term=bob+mould&submit=Search&format=Vinyl
Wooden Nickel – https://woodennickelrecords.com/AdvancedSearch?search_term=bob+mould&submit=Search&format=Vinyl
Young Ones – https://youngonesrecords.com/AdvancedSearch?search_term=bob+mould&submit=Search
ZT Records – https://ztrecords.com/AdvancedSearch?search_term=bob+mould&submit=Search&format=Vinyl