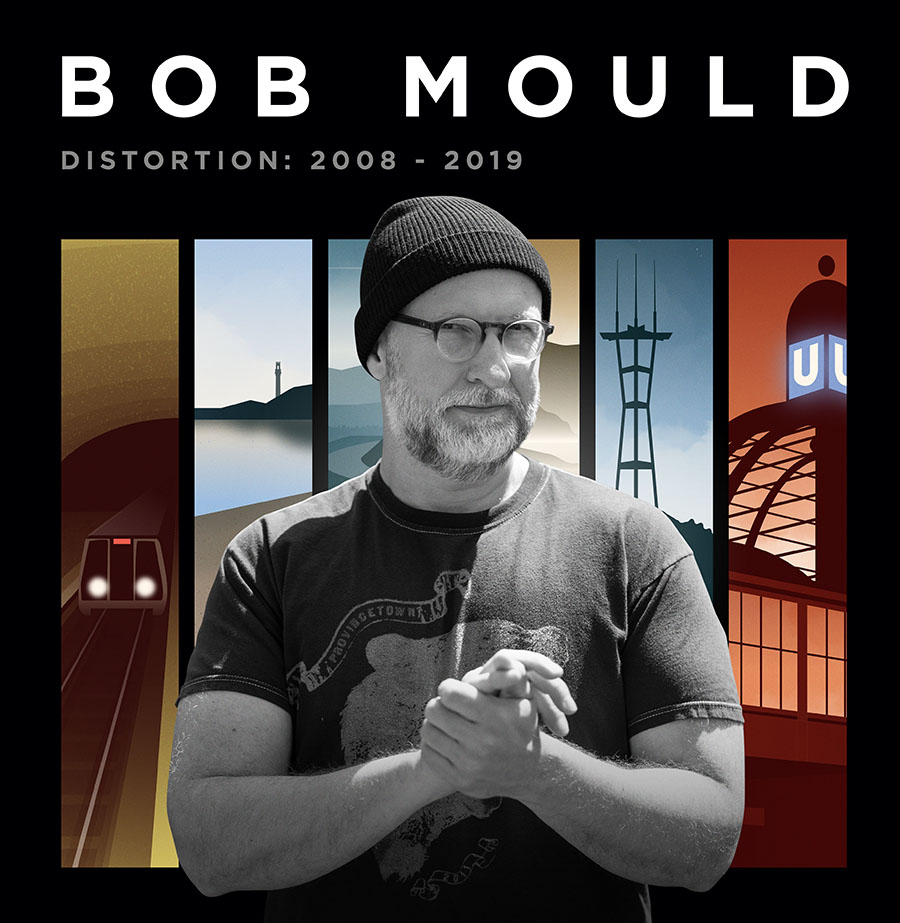 Demon Records presents Distortion: 2008-2019, the third in a series of four expansive vinyl box sets chronicling the solo career of legendary American musician Bob Mould.
Bob Mould's career began in 1979 with the iconic underground punk group Hüsker Dü before forming the beloved alternative rock band Sugar and releasing numerous critically acclaimed solo albums. Volume three in this new series covers the period 2008-2019 and contains many of Bob Mould's most celebrated recordings including Silver Age (2012), Patch The Sky (2016), and Sunshine Rock (2019).
7 LPs including –
6 studio albums – District Line (2008), Life And Times (2009), Silver Age (2012), Beauty & Ruin (2014), Patch The Sky (2016), and Sunshine Rock (2019).
Each album is presented with brand new artwork designed by illustrator Simon Marchner and pressed on 140g clear vinyl with unique splatter effects.
Bonus LP Distortion Plus: 2008-2019 which features Mould's collaborations with Foo Fighters and Butch Walker plus the 2019 single 'I Don't Mind'. Pressed on clear vinyl with an etched B-side.
Mastered by Jeff Lipton and Maria Rice at Peerless Mastering in Boston.Plus –
A 28-page companion booklet featuring:liner notes by journalist Keith Cameron; contributions from J Mascis and Shirley Manson; lyrics and memorabilia.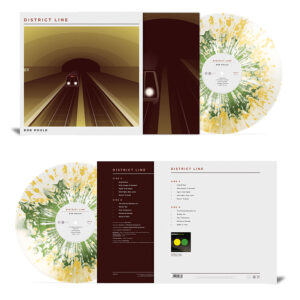 LP 1 – District Line (2008)
Side A
1. Stupid Now
2. Who Needs To Dream?
3. Again And Again
4. Old Highs, New Lows
5. Return To Dust
Side B
1. The Silence Between Us
2. Shelter Me
3. Very Temporary
4. Miniature Parade
5. Walls In Time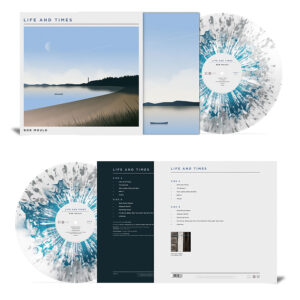 LP 2 – Life And Times (2009)
Side A
1. Life And Times
2. The Breach
3. City Lights (Days Go By)
4. MM 17
5. Argos
Side B
1. Bad Blood Better
2. Wasted World
3. Spiraling Down
4. I'm Sorry, Baby, But You Can't Stand In My Light Any More
5. Lifetime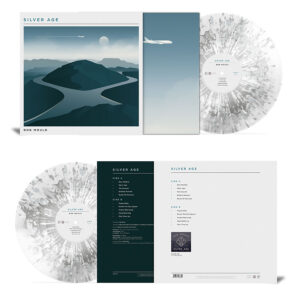 LP 3 – Silver Age (2012)
Side A
1. Star Machine
2. Silver Age
3. The Descent
4. Briefest Moment
5. Steam Of Hercules
Side B
1. Fugue State
2. Round The City Square
3. Angels Rearrange
4. Keep Believing
5. First Time Joy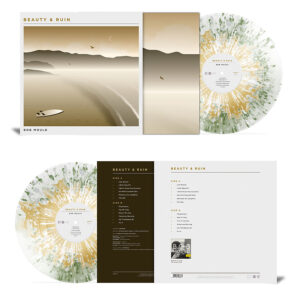 LP 4 – Beauty & Ruin (2014)
Side A
1. Low Season
2. Little Glass Pill
3. I Don't Know You Anymore 4. Kid With Crooked Face
5. Nemeses Are Laughing
6. The War
Side B
1. Forgiveness
2. Hey Mr. Grey
3. Fire In The City
4. Tomorrow Morning
5. Let The Beauty Be
6. Fix It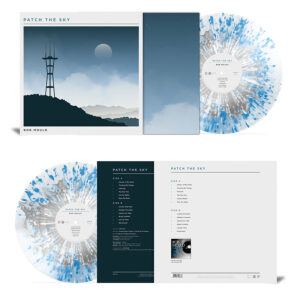 LP 5 – Patch The Sky (2016)
Side A
1. Voices In My Head
2. The End Of Things
3. Hold On
4. You Say You
5. Losing Sleep
6. Pray For Rain
Side B
1. Lucifer And God
2. Daddy's Favorite
3. Hands Are Tied
4. Black Confetti
5. Losing Time
6. Monument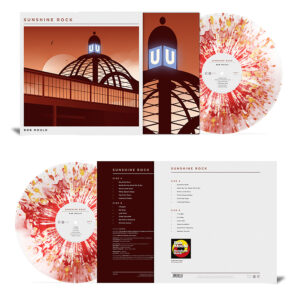 LP 6 – Sunshine Rock (2019)
Side A
1. Sunshine Rock
2. What Do You Want Me To Do 3. Sunny Love Song
4. Thirty Dozen Roses 5. The Final Years
6. Irrational Poison
Side B
1. I Fought
2. Sin King
3. Lost Faith
4. Camp Sunshine
5. Send Me A Postcard 6. Western Sunset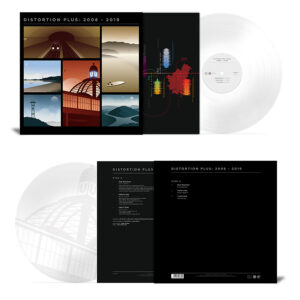 LP 7 – Distortion Plus: 2008-2019 (2021, first time on vinyl)
Side A
1. Dear Rosemary (Foo Fighters)
2. Father's Day (Butch Walker)
3. I Don't Mind
Side B
Etching
Buy
https://smarturl.it/DistortionVinyBox3